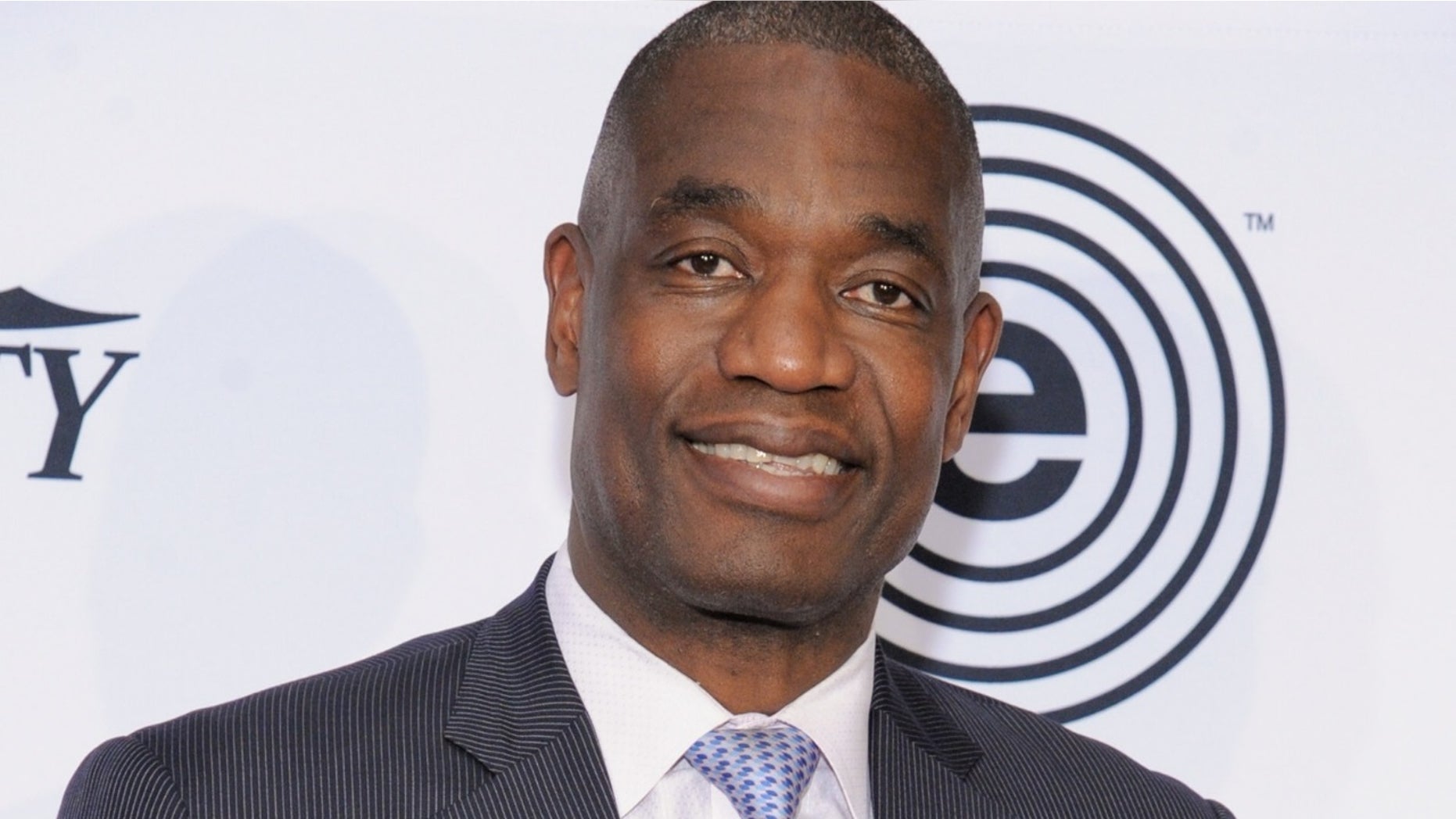 A boy NBA great Dikembe Mutombo helped bring to the U.S. for surgery died on Friday, his foundation said. 
(Getty Images)
An eight-year-old African boy who was brought to the U.S. for surgery on a facial tumor died Friday night, NBA great Dikembe Mutombo's Foundation said.
The Dikembe Mutombo Foundation announced Saturday that Matadi Sela Petit died after he "suffered a rare and unpredictable genetic reaction to anesthesia." The young boy was born in Kinshasa, Democratic Republic of Congo, with a cleft lip and a facial tumor, the foundation said.
"Despite the diligent efforts of his medical caregivers, Matadi did not recover and he passed away last night," the foundation said.
CLICK HERE TO GET THE FOX NEWS APP
"We are devastated by the loss of Matadi and our heart goes out to his father, his mother and the rest of his family, and all his old and new friends," the statement continued.
On Dec. 12, the young boy traveled to Los Angeles to undergo surgery to remove the tumor. Mutombo's foundation, along with several other partners, helped sponsor the boy's trip to the U.S., and surgeons at the Osborne Head and Neck Foundation were doing the procedure for free, WLS-TV reported.
The retired NBA star met Matadi at the airport when he arrived. The Dikembe Mutombo Foundation is "dedicated to improving the health, education and quality of life for the people of the Democratic Republic of the Congo," according to the charity's website. Mutombo's foundation has built a hospital in his native country.
Source: Read Full Article