Proud parenting moment! Jessica Simpson is breast-feeding her newborn daughter, Birdie, and she couldn't resist sharing a photo of her breast milk.
"This is what success feels like," the fashion designer, 38, captioned the close-up Instagram shot on Tuesday, April 2, with a cow emoji. The bottle held over five ounces of liquid.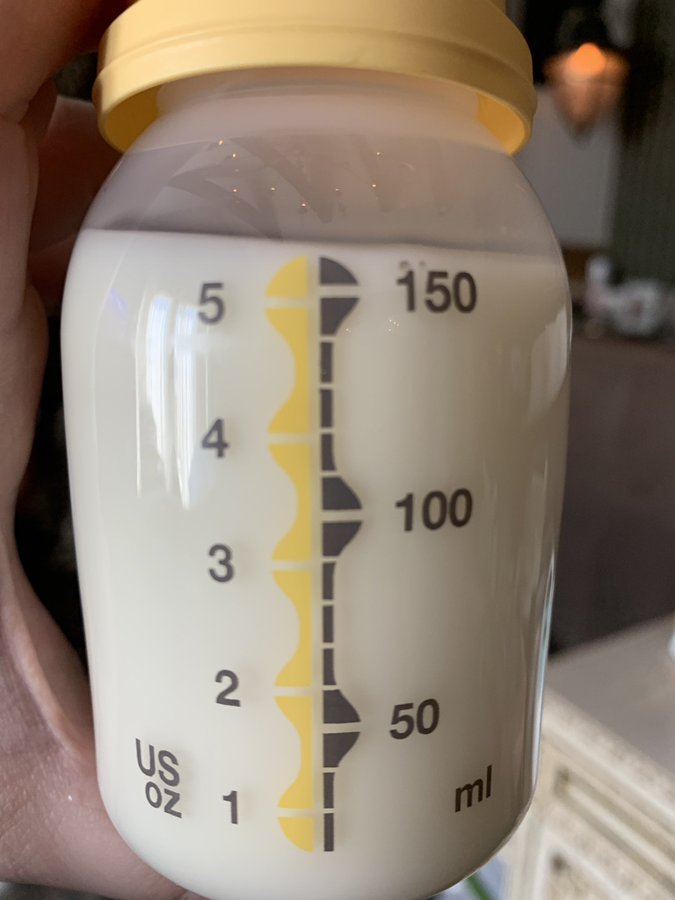 This is what success feels like

Nicole 'Snooki' Polizzi commented on the social media upload, writing, "The best!"
The Dukes of Hazzard star and her husband, Eric Johnson, welcomed their third child together last month. The pair already shared Maxwell, 6, and Ace, 5.
"We are so happy and proud to announce the birth of our perfect daughter, Birdie Mae Johnson," the singer wrote on Instagram at the time. "3.19.19. 10 Pounds 13 Ounces."
Simpson didn't update her fans until hours before her breast milk brag. "Recovering from a C-Section is no joke!" she captioned a close-up photo of Maxwell and Ace. "I'm feeling thankful for these two older siblings looking over their new baby sister."
She added: "I think we all get so carried away with the excitement of having a new baby that we forget that we are going in for major surgery. Then on top of that, we get home from the hospital, have to recover from the surgery, balance our new life as a parent to three kids and be a wife."
A source told Us Weekly exclusively last week that the little ones are "very helpful and sweet" with Birdie. "They're both very curious and like to be involved.
As for Johnson, 39, the insider said that the former professional football player has been a "super dad" since his daughter's arrival.
Simpson is "over the moon," the source continued. "She was so over being pregnant, and now she's looking forward to getting back on her feet again."
Source: Read Full Article