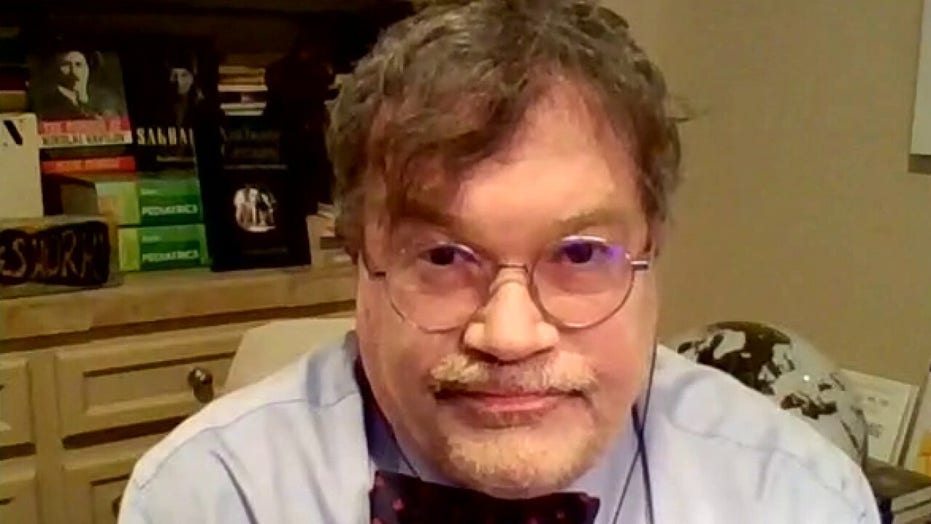 Severity of omicron variant will 'even out in the wash': Dr. Hotez
Baylor College of Medicine professor Dr. Peter Hotez addresses growing concern over the new coronavirus strand.
A married couple who tested positive for COVID-19 left their hotel quarantine and were arrested in an "airplane that was about to" leave the country, Dutch military police said, according to a report.
Reuters reported that the married couple was been handed over to health authorities. They were not identified.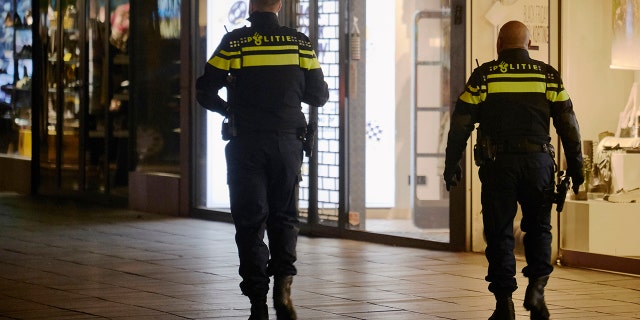 Police officers walk along an empty shopping street as The Netherlands implements new measures of a soft evening lockdown to counter the Coronavirus pandemic on November 28, 2021 in Rotterdam, Netherlands. (Photo by Pierre Crom/Getty Images)
(GETTY)
"We're seeing a marked change in the demographic profile of patients with COVID-19," Rudo Mathivha, head of the intensive care unit at Soweto's Baragwanath Hospital, told an online press briefing.
The Reuters report said 61 of the 600 passengers from the two flights have tested positive for the virus.
The Associated Press contributed to this report
Source: Read Full Article