A study published in the CDC journal Emerging Infectious Diseases describes the identification of a highly pathogenic avian influenza A virus in a domestic cat that lived near a duck farm infected by a closely related virus in France in December 2022.
​​​​​​​Study: Highly Pathogenic Avian Influenza A(H5N1) Clade 2.3.4.4b Virus in Domestic Cat, France, 2022. Image Credit: Ro_ksy/Shutterstock.com
Background
A case of highly pathogenic avian influenza A (H5N1) clade 2.3.4.4b virus infection in a domestic cat was confirmed by the avian influenza National Reference Laboratory of the Agency for Food, Environmental and Occupational Health & Safety in France on December 27, 2022.
The cat lived next to a duck farm, wherein a similar infection was detected in more than 8,000 ducks in December 2022. The cat initially experienced a deterioration in general health condition, including apathy and mild hyperthermia, followed by severe neurologic and respiratory symptoms.
The cat was subjected to compassionate euthanasia on December 24, 2022. Laboratory testing of respiratory and anal samples of the cat confirmed highly pathogenic avian influenza A (H5N1) clade 2.3.4.4b viral infection.
Study observations
Scientists compared the complete viral sequence isolated from the cat with other closely related viral sequences circulating in France during the same period, including those isolated from the duck farm.
Phylogenetic analyses indicated that the cat-isolated virus belonged to the duck-isolated virus-like genotype. This viral genotype has predominantly circulated in France and Europe since September 2022.
The cat-isolated virus differed from the duck-isolated virus by only two mutations, including an E627K mutation in polymerase basic protein two and E26G mutation in nonstructural protein 2.
The E627K mutation is responsible for influenza virus adaptation to mammalian hosts. The E26G mutation, on the other hand, might have a role in viral adaptation to temperature changes.
Among 90 publicly available sequences of highly pathogenic avian influenza A (H5N1) clade 2.3.4.4b viruses detected in mammals, 20 had the E627K mutation, indicating a rapid selection of this mutation in mammalian hosts.
A sharp rise in mammalian cases of highly pathogenic avian influenza A (H5N1) clade 2.3.4.4b infections has been observed since winter 2021-22.
A higher prevalence of highly pathogenic avian influenza H5 virus infections in wild and domestic birds and an increased interaction between infected birds and mammals might be responsible for this rise.
Another reason could be increased surveillance of avian influenza in wildlife, leading to more detection of infection in mammals. In addition, a higher ability of currently circulating viruses to infect mammalian hosts might be responsible for the rise in mammalian cases.
In mammals, highly pathogenic avian influenza A (H5N1) virus infection is typically associated with clinical presentation (neurologic symptoms) or death.
Although inter-mammal transmission of this virus is a rare event, massive infections in seal colonies in the United States and a mink farm in Spain in 2022 have been reported. In the current study, however, no inter-mammal virus transmission was detected.
Study significance
The study described a case of highly pathogenic avian influenza A (H5N1) clade 2.3.4.4b infection in a domestic cat in December 2022. Sporadic infections by highly pathogenic avian influenza A (H5N1) clades one and 2.2 have been detected in cats since 2004.
As mentioned by scientists, close interactions between domestic cats and humans and rapid selection of mutations may give rise to a virus with the potential for inter-human viral transmission. This could be a potential public health threat.
Given the study findings, scientists recommend increased surveillance of symptomatic domestic carnivores close to infected birds. This is needed to identify inter-mammal transmission events and prevent human transmission rapidly.
In addition, employees in bird farms should be provided with appropriate protective equipment and barrier measures to avoid direct viral transmission from infected birds.
Journal reference:
Briand F. (2023). Highly Pathogenic Avian Influenza A(H5N1) Clade 2.3.4.4b Virus in Domestic Cat, France, 2022. Emerging Infectious Diseases. doi: 10.3201/eid2908.230188. https://wwwnc.cdc.gov/eid/article/29/8/23-0188_article
Posted in: Medical Science News | Medical Research News | Miscellaneous News | Disease/Infection News
Tags: Avian Influenza, Euthanasia, Food, H5N1, Infectious Diseases, Influenza, Laboratory, Mutation, Occupational Health, Polymerase, Protein, Public Health, Respiratory, Virus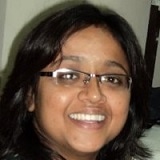 Written by
Dr. Sanchari Sinha Dutta
Dr. Sanchari Sinha Dutta is a science communicator who believes in spreading the power of science in every corner of the world. She has a Bachelor of Science (B.Sc.) degree and a Master's of Science (M.Sc.) in biology and human physiology. Following her Master's degree, Sanchari went on to study a Ph.D. in human physiology. She has authored more than 10 original research articles, all of which have been published in world renowned international journals.
Source: Read Full Article