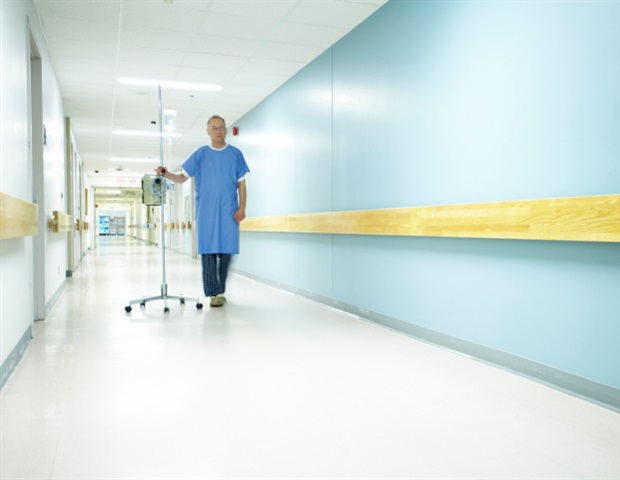 Independent sector to help cut NHS waiting lists
Reviewers' Notes
Thirteen new community diagnostic centres (CDCs) – including eight independently run CDCs – are being launched across the country as part of government plans to use the independent sector to cut NHS waiting lists, Health and Social Care Secretary Steve Barclay will announce today.
Five of these independent sector-led CDCs will operate in the South West of England, with permanent sites fully opening in 2024 in Redruth, Bristol, Torbay, Yeovil and Weston Super Mare. Additional diagnostic testing capacity is already being rolled out in the region via the use of mobile diagnostic facilities, to provide additional diagnostic services while these sites are constructed.
Three others will open in Southend, Northampton and South Birmingham – with the former commencing activity from November and the latter two from December. These independently run CDCs will help to make it easier for patients to receive checks closer to home and will remain free at the point of use for patients. This adds to the four CDCs run by the independent sector that are already operational in Brighton, North Solihull, Oxford, and Salford.
Five more NHS-run centres will also open across the country, delivering on our ambition to open up to 160 across the country by 2025, backed by £2.3 billion. These will be in Hornchurch, Skegness, Lincoln, Nottingham and Stoke-on-Trent.
We must use every available resource to deliver life-saving checks to ease pressure on the NHS.

By making use of the available capacity in the independent sector, and enabling patients to access this diagnostic capacity free at the point of need, we can offer patients a wider choice of venues to receive treatment and in doing so diagnose major illnesses quicker and start treatments sooner.

The Elective Recovery Taskforce has identified additional diagnostic capacity that is available in the independent sector which we will now use more widely to enable patients to access the care they need quicker."

Steve Barclay, Health and Social Care Secretary
As well as being more convenient for patients, CDCs drive efficiency across the NHS by shielding elective diagnostic services from wider hospital pressures.
The government has also set out a range of new measures to unlock spare capacity within the independent healthcare sector. This comes following actions from the Elective Recovery Taskforce which was established last December. Chaired by Health Minister Will Quince and made up of academics and experts from the NHS and independent sector, the taskforce looked for ways to go further to bust the Covid backlogs and reduce waiting times for patients.
The measures include a commitment to using data on independent sector providers to identify where they have capacity to take on more NHS patients to help clear the backlog and increasing the use of the independent sector in training junior NHS staff.
These thirteen new CDCs will provide capacity for more than 742,000 extra tests a year once all are fully operational, bolstering access to care.
Independent sector led centres will function like NHS-run CDCs, but staff will be employed by the independent sector, which also owns the buildings. The South West network will be run by InHealth, a specialist provider of diagnostic tests which has worked with hospitals and commissioners across the health service for more than 30 years. By utilising independent sector staff, the NHS will be able to keep pace with rising demand in the region and deliver a high number of tests for patients.
There are currently 114 CDCs open across the country, which have delivered an additional 4.6 million tests, checks and scans since July 2021. Alongside this, significant progress has already been made to cut waiting lists, with 18-month and two-year waits virtually eliminated.
Health Minister and Elective Recovery Taskforce Chair, Will Quince, said:
We have already made significant progress in bringing down waiting lists, with 18 month waits virtually eliminated.

I chaired the Elective Recovery Taskforce to turbocharge these efforts and help patients get the treatment they need.

These actions will bolster capacity across the country and give patients more choice over where and when they are treated."
The taskforce aims to form strong local relationships between NHS organizations and the independent sector. This will help to support improved training opportunities for junior doctors through first-hand experience of procedures. This follows the NHS Long-Term Workforce Plan which will deliver the biggest training expansion in NHS history and recruit and retain hundreds of thousands more staff over the next 15 years.
The department has also published its response to a consultation on a new procurement system known as the Provider Selection Regime, which will give commissioners of healthcare services more flexibility when selecting NHS and independent sector healthcare providers. This is intended to remove unnecessary levels of competitive tendering and barriers to integrating care, which will help to promote collaboration across the NHS and wider healthcare system.
NHS England will evaluate the independent sector's impact on healthcare capacity and has already begun publishing regular monthly data on independent sector use, showing its contribution to tackling the backlog.
NHS England National Clinical Director for Elective Care, Stella Vig, said:
Hardworking staff across the NHS have made significant progress towards recovering elective care, and it is testament to their efforts that widespread innovative measures are already being rolled out to transform our services and bring down the longest waits for patients.

Alongside this, we have increased our use of the independent sector by more than a third since April 2021 – carrying out 90,000 appointments and procedures every week, including more than 10,000 diagnostic tests – and independent providers will continue to play a key role as we work towards the next milestone in our recovery plan, as well as the additional one stop shops announced today as part of NHS England's rollout of community diagnostic centres.

As this report details, we have already made significant progress in this area, including operating mutual aid systems across both the NHS and independent sector, and by expanding My Planned Care to make it easier for patients to choose where they receive care."
David Hare, Chief Executive of IHPN, who sat on the Taskforce, said:
The publication of this report is good news for patients. This is a real, significant step forward to unlocking more of the capital, capacity and capability of the independent sector.

Today's report builds on the Prime Minister's recent welcome announcements about how the government is committed to providing patients with better choice over who provides their NHS care, as well as positive changes in how services are procured, which can help add overall capacity and speed up waiting times for NHS patients.

The report's commitment to open further independent sector-led Community Diagnostic Centres is also good news for patients, deploying some of the private capital that is available to build new facilities and to help ensure that more NHS patients can get the tests and scans that they need."
Rachel Power, Chief Executive of the Patients Association, said:
We are advocates of patients having choice and welcome today's announcement. In particular, the news that GPs will tell patients, at the point of referral, of options for treatment other than the local hospital or clinic.

Patients in England already have a right to choose where they are treated but not all patients are aware of this right or exercise it. Our expectation is that once GPs offer patients a choice of where to receive treatment, more and more patients will choose to travel further to receive treatment if that means shorter waits."
Justin Ash, CEO of Spire Healthcare, said:
The best way to cut waiting times for patients is for the independent sector to be fully integrated as part of the solution, and to offer patient choice. We welcome the Elective Recovery Taskforce's recognition of this and are pleased that it has recommended some bold and far-reaching steps to encourage collaboration, promote patient choice and engage the independent sector to help deliver the NHS Long Term Workforce Plan.

The Taskforce's work will genuinely benefit patients, who'll be able to choose where they can receive treatment most quickly, regardless of whether that's at an NHS or an independent sector hospital."
This builds on previous work to give patients greater choice. At the point of referral (for example, at a GP appointment), patients will be actively offered a list of providers which are clinically appropriate for their condition. This will be a minimum of five providers where possible. And by October 2023, all patients waiting over 40 weeks who have not had a first outpatient appointment booked or where a decision to treat has been made but the patient does not have a date for their treatment will be able to initiate a request to transfer to another provider and receive treatment more quickly.
Last month, the Health and Social Care Secretary also convened ministers, clinical leaders and health experts for the NHS Recovery Summit to collaborate and drive forward ideas to help cut waiting lists and improve care for patients.
Posted in: Healthcare News
Tags: Consultation, Diagnostic, Exercise, Healthcare, Hospital, Social Care