Women with cluster headache (CH) have more severe symptoms and longer headache bouts than men, and they are more likely to have a chronic subtype of the disorder, new research shows.
The study is the largest to date involving patients with CH. Although a growing body of work suggests that the illness affects mostly men, CH may in fact affect women more.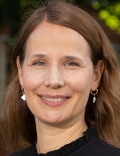 Dr Andrea Carmine Belin
"The main thing from this study is to show clinicians that women can suffer from cluster headache too," senior investigator Andrea Carmine Belin, PhD, associate professor of neuroscience at the Karolinska Institutet, Stockholm, Sweden, told Medscape Medical News.
The findings were published online today in Neurology.
Severe and Debilitating
CH is rare but is among the most severe and debilitating types of headache. It causes intense pain behind the eyes. The pain has been described as being worse than the pain associated with childbirth or kidney stones.
In addition, attacks can occur multiple times in a day and can last up to 3 hours.
As reported by Medscape Medical News, a recent study showed that participants with CH were significantly more likely to have comorbid conditions, including mental disorders and other neurologic diseases.
In the current study, 847 patients with confirmed CH completed a survey that collected demographic data and information about symptoms, including severity and frequency.
Women were more likely than men to experience the onset of CH before age 20 (23.0% vs 16.2%; P = .020). However, there was no difference overall in the average age of disease onset.
Chronic CH was nearly twice as common in women than men (18.4% vs 9.4%; P = .0002). Women were also more likely to have a co-occurring migraine or tension-type headache and to have an immediate family member who had a history of CH.
Gender Gap Closing?
Women were significantly more likely than men to have headache bouts lasting 4 months or longer and were more likely to have attacks that followed a circadian pattern, with early-morning onset.
CH triggered by sleep deprivation, stress, and changes in weather or temperature was also more common in women, while among men, attacks were more often triggered by alcohol consumption.
Women were more apt to use of oxygen for acute attacks and to use preventive medications. They also reported a higher incidence of ptosis (drooping eyelids) and restlessness.
While CH remains more common in men than women, that gender gap is closing, Belin said. That's due in part to better diagnosis but also to a growing incidence of the disorder in women. Overall, the true number of female patients with CH is probably larger than reported, she added.
"I have patients in our cohort and our clinic who say they go to neurologists with all the symptoms of cluster headache and the neurologists say that 'you can't have cluster headache because you're a woman,' " Belin said.
The investigators have created a CH biobank and have DNA samples and clinical data on more than 900 patients with CH. That will make it easier to investigate the underlying cause of the disorder and the reasons for the differences in clinical presentation, they note.
"We're very interested in learning more about the treatment response in men and women and why chronic cluster headache seems to be more common in women," Belin said.
Greater Awareness
In an accompanying editorial, Mark Burish, MD, PhD, UT Health, Houston, Texas, and Richard Lipton, MD, Albert Einstein College of Medicine, New York City, note that this is one of the most comprehensive CH studies to date.
The investigators "confirm previous epidemiologic suspicions, provide new insights, and raise important questions into sex hormones and the influence of genetic factors," Burish and Lipton write.
"This large study of rigorously diagnosed cluster headache patients mandates an elevated index of suspicion for cluster headache in women, and an awareness of possibly more burdensome disease in women," the editorialists add.
The study was funded by the Swedish Brain Foundation, the Mellby Gård Foundation, the Swedish Research Council, Region Stockholm, and Karolinska Institutet Research Funds. Belin has disclosed no relevant financial relationships. Burish is an unpaid member of the medical advisory board of Clusterbusters. Lipton serves in unpaid positions on the editorial board of Neurology and Cephalalgia and as senior advisor to Headache. Full disclosures are included in the original articles.
Neurology. Published online December 21, 2022. Abstract, Editorial
Kelli Whitlock Burton is a reporter for Medscape Medical News who covers neurology and psychiatry.
For more Medscape Neurology news, join us on Facebook and Twitter.
Source: Read Full Article