The severe acute respiratory syndrome coronavirus (SARS-CoV-2) and the associated coronavirus disease 2019 (COVID-19) continue to cause unprecedented morbidity and mortality across the world. Some important aspects of this global outbreak that need to be urgently explored include the level of protection offered by COVID-19 against re-infection by SARS-CoV-2, the duration of SARS-CoV-2 immunity after an infection, and the need for vaccinating previously infected individuals.
Study: Natural immune response and protection from SARS-CoV-2 reinfection. Image Credit: NIAID / Flickr.com
Available evidence suggests that virus-specific B-cell responses are rapidly generated in individuals with SARS-CoV-2 infection and could be a more reliable marker of long-term humoral responses than serum antibodies.
In a recent Acta Virologica study, the researchers review all available literature on immunity and SARS-CoV-2 infection in an attempt to elucidate mechanisms behind SARS-CoV-2 immunity and reinfections. Moreover, the researchers reviewed all major studies about the SARS-CoV-2 immune response to better understand the protection provided by natural infection against the virus and the risk of reinfection.
SARS-CoV-2 reinfection
Some viral infections such as measles, polio, and smallpox provoke a strong immune response. Thus, the related immunity from infection or vaccines lasts for extended periods of time and, in these cases, lasts a lifetime.
Some studies have reported several cases of SARS-CoV-2 reinfection, particularly in healthcare workers who are at a greater risk of getting re-exposed to the virus, while some pre-print papers reported that COVID-19 complacent individuals are well protected from SARS-CoV-2 reinfection. Results from a study in healthcare workers showed that previous SARS-CoV-2 infection and the resulting immunity offers protection from reinfection for most study participants for at least six months.
Duration of SARS-CoV-2 immunity
Many studies report high seroconversion rates to SARS-CoV-2 that is followed by a steep decline in the receptor-binding domain (RBD)-specific antibody titers. A rapid decline in neutralizing antibodies may be compensated by the generation of a strong memory B-cell response that can be reactivated upon reinfection.
Although studies of SARS-CoV immune memory are limited, a few have reported some crucial findings. For example, memory T-cells have been detectable in individuals six years after a SARS-CoV infection, while memory B-cells were not detected within six years and neutralizing antibodies have been detectable for 17 years after infection. In the case of the Middle East respiratory syndrome (MERS), studies show that antibodies to the MERS spike protein were not detectable two years after mild or subclinical infection, while T-cell memory persisted.
A few recent studies assessed T-cell and B-cell memory responses more than six months post-infection. One study assessing T-cells in 95 subjects at six months post-infection found the presence of memory CD4+ T-cells in 90% of patients and memory CD8+ T-cells in 70% of patients; however. CD8+ T-cells were less abundant as compared to CD4+ T-cells.
SARS-CoV-2 variants and immunity
In regards to SARS-CoV-2 variants, there is evidence that these mutated strains may evade immunity offered by vaccines or natural infections. A recent study assessed the neutralization of BNT162b2 vaccine-elicited sera using mutant three engineered variants including the N501Y from the B.1.1.7 and B.1.325 lineages, 69/70-deletion + N501Y + D614G from the B.1.1.7 lineage, and E484K + N501Y + D614G from the B.1.325 strain.
The variants showed minimal effect on the neutralization of BNT162b2 vaccine-elicited sera. Another study found that the E484K mutant strain significantly decreased the neutralizing activity of human convalescent and post-vaccination sera.
However, all of these recent studies have one significant limitation in that the engineered pseudovirus cannot fully represent the biological properties of the corresponding viruses. Therefore, currently available data supports improving vaccine design by modifying currently used vaccines to fight against SARS-CoV-2 emerging variants.
SARS-CoV-2 vaccination and reinfection
A recent study explored the antibody responses in 109 individuals with and without previous SARS-CoV-2 infection and vaccinated with the first dose of BNT162b2/Pfizer or mRNA-1273/Moderna vaccine. Repeated sampling after the first vaccine dose indicates that most seronegative individuals showed relatively low responses between nine and 12 days from vaccination. In contrast, 41 seropositive patients with a previous SARS-CoV-2 infection rapidly developed high antibody titers within five to eight days of vaccination.
To date, no studies have been able to explain the duration of antibody protection after SARS-CoV-2 infection or vaccination. Taken together, based on currently available information on SARS-CoV-2 and immunity, vaccination against the virus is strongly recommended, irrespective of antibody status.
"The ability of our community to eradicate this virus mostly will depend on our knowledge on the immune response, critical not only for vaccine development and distribution but also for therapeutic options."
Journal reference:
Margiotti, K., Fabiani, M., Mesoraca, A., & Giorlandino, C. (2021). Natural immune response and protection from SARS-CoV-2 reinfection. Acta Virologica. 65. doi:10.4149/av_2021_401, http://www.elis.sk
Posted in: Medical Science News | Medical Research News | Medical Condition News | Disease/Infection News
Tags: Antibodies, Antibody, CD4, Cell, Coronavirus, Coronavirus Disease COVID-19, Healthcare, Immune Response, immunity, Measles, Mortality, Polio, Protein, Pseudovirus, Receptor, Respiratory, SARS, SARS-CoV-2, Severe Acute Respiratory, Severe Acute Respiratory Syndrome, Smallpox, Spike Protein, Syndrome, T-Cell, Vaccine, Virus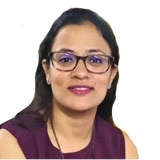 Written by
Neha Mathur
Neha Mathur has a Master's degree in Biotechnology and extensive experience in digital marketing. She is passionate about reading and music. When she is not working, Neha likes to cook and travel.
Source: Read Full Article